Little Geo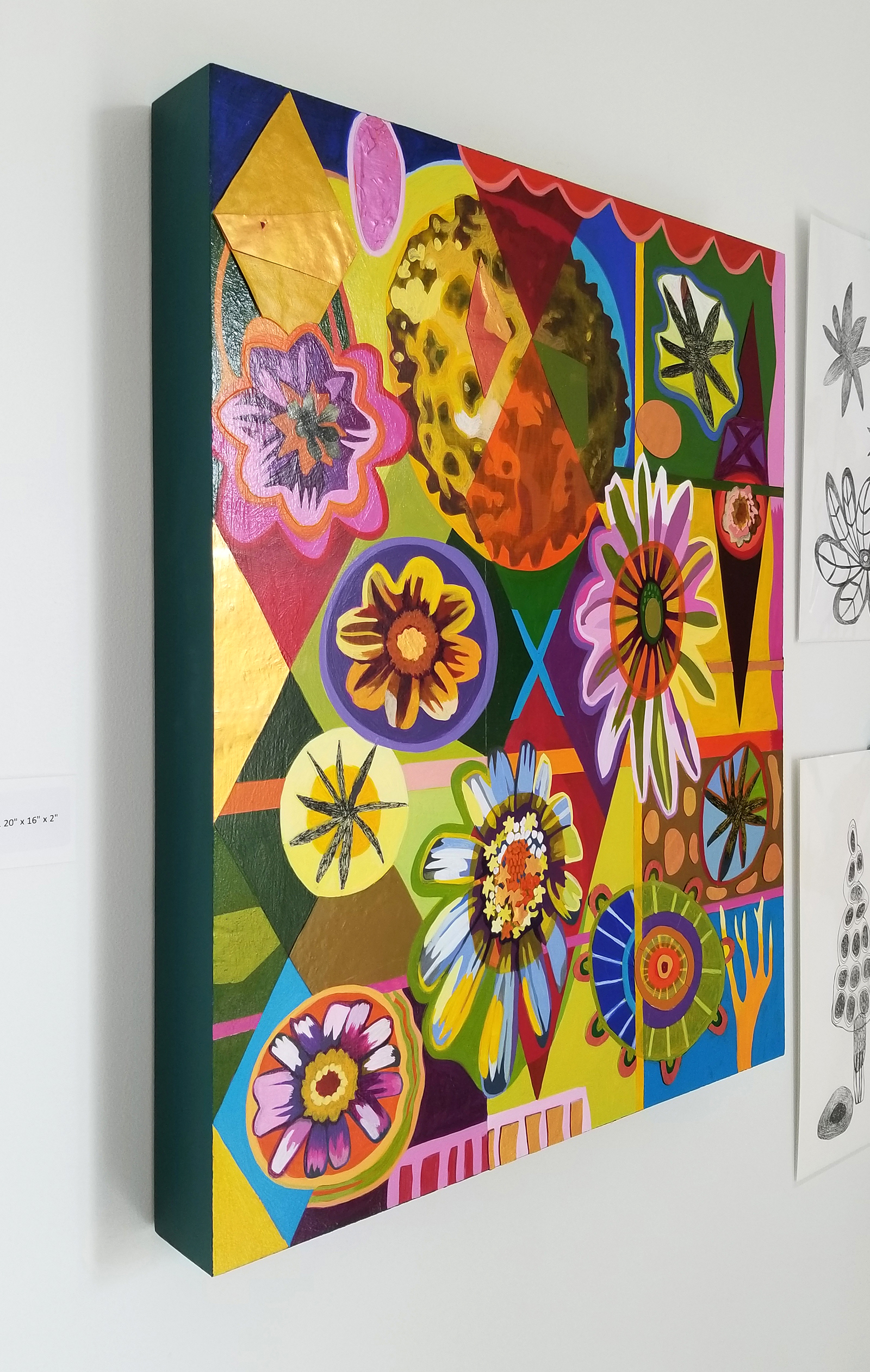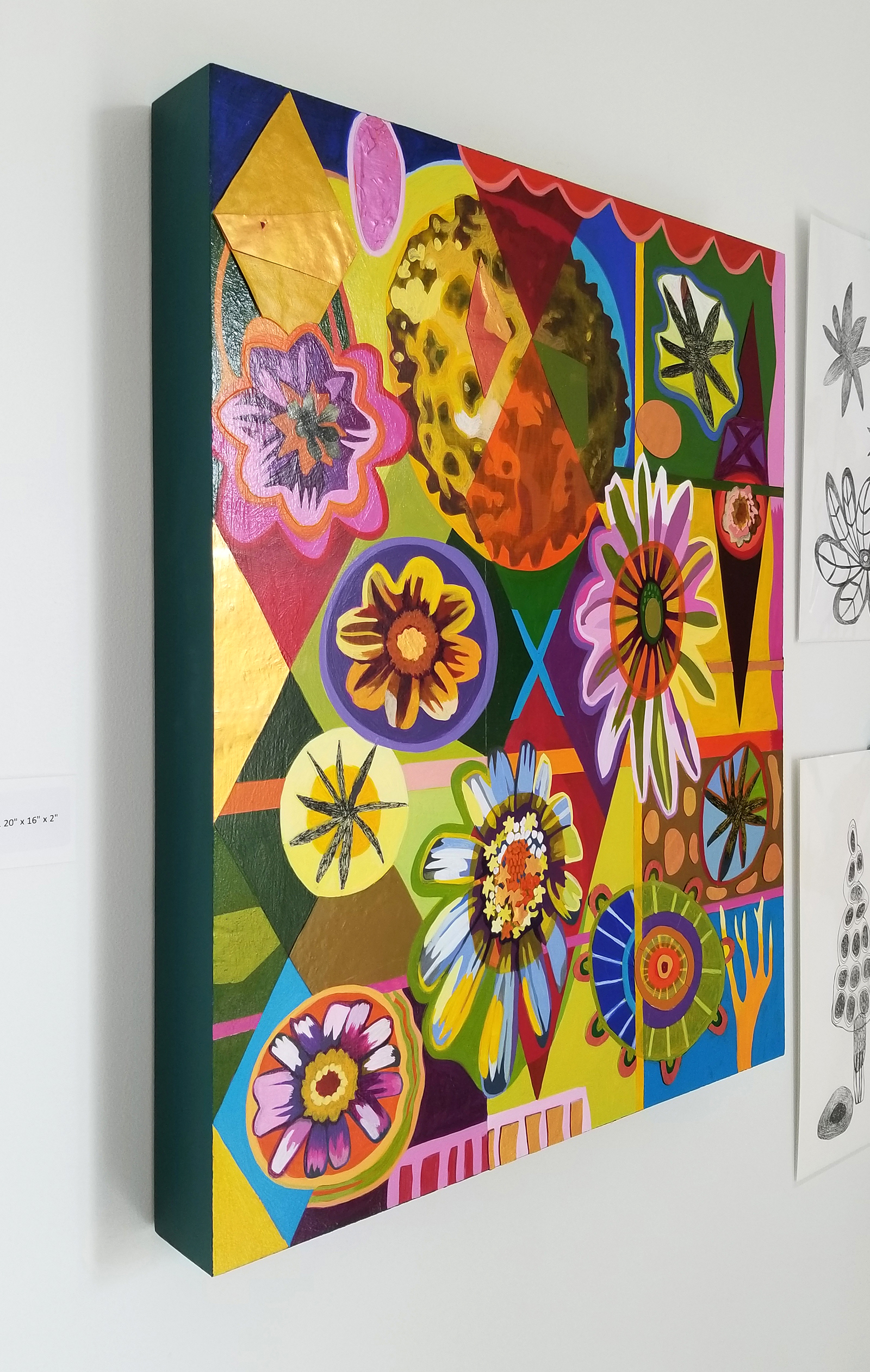 Little Geo
Little Geo is from a body of work that explores ideas of abundance and our place in the natural world. With a modernist mid-century vibe, layered with flowers, geometry and symbolism evoking a vibrant plant galaxy.
20" x 16" x 2". Acrylic and media on cradled panel. Ready to hang.
The painting will ship USPS priority mail insured within 1-3 days. Contact me if you are in the Twin Cities and would like to waive shipping and pick-up in person.